Each new week here at Meadows Farms brings more trucks with more plant material into our stores. Here is just a sampling of some of the great trees and shrubs scheduled to arrive into the nurseries next week (week of March 26th, 2018).
Encore Azaleas
People who adore spring-blooming azaleas will appreciate the explosion of color season after season with reblooming Encore Azaleas. These fantastic shrubs begin their flowering season in the spring, just like any other azalea. Once this initial spring flowering concludes, however, Encore Azaleas set new buds for a second blast of color during the summer and fall months. With several dozen varieties of color to choose from, you can't go wrong with one of these showstoppers in your garden.
Variegated and Green Liriope
This grass-like, low-maintenance perennial is a popular addition to many gardens due to its dependability and versatility. Its clumps of glossy, arched leaves make for a great border plant or massed together as a makeshift groundcover. It's powdery-blue/lavender flower spikes bloom in the mid to late summer, adding another level of interest. Learn more about the different varieties of liriope here.
Southern Living Collection
The Southern Living Plant Collection began in 2008 to provide gardeners with plants designed to solve landscape challenges as well as thrive in the shifting conditions of a mid-Atlantic/southern garden. Here are a few varieties we're expecting in this week:
Sunshine Ligustrum: Ever wish you could have the bright yellow color of a fresh blooming forsythia in your landscape year-round? The Sunshine Ligustrum is the answer for you. This evergreen hedge offers year-round interest of bright, golden-yellow foliage for full sun gardens.
Blush Pink Nandina: A different take on the old Firepower variety of nandina, the Blush Pink gets its name from its beautiful pink new growth. This pink color gives over to bright pink and red foliage in the fall, giving your blasts of color throughout the growing season. As a compact grower, Blush Pink Nandina works as a border plant as well as a mass planting.
Baby Gem Boxwood: The only boxwood in the Southern Living Collection, the Baby Gem is compact grower that is an excellent selection for border plantings or for smaller garden plots where space is limited. Their moderate rate of growth makes them an excellent hedge which requires very little upkeep to maintain.
Green Giant Arborvitae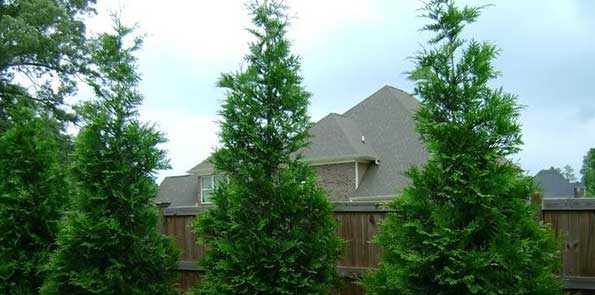 The Green Giant Arborvitae is one of the hardiest and most adaptable trees available for purchase. It resists high winds, extreme heat and cold, ice damage, drought, disease, and insects. It is even deer resistant. They grow in most soils and while they prefer sun, they can tolerate some light shade. They are great plants to provide a privacy screen and are ideal choices for small and large yards alike.
Endless Summer Hydrangeas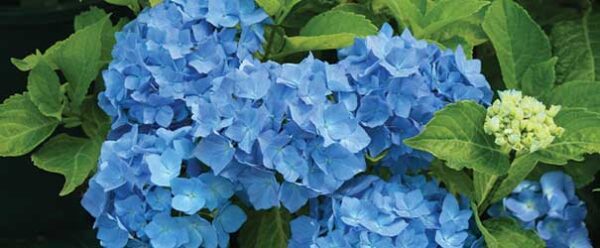 Hydrangeas have become more and more popular in recent years after being a dependable, albeit unexciting filler for midsummer gardens. With the introduction of the Endless Summer collections in recent years, hydrangeas have come back to the forefront in the landscape. Here are a few varieties that we'll be receiving:
Endless Summer Hydrangea: The original cultivar introduced in 2003, the Endless Summer brought the hydrangea back to popularity in the garden. It was the first hydrangea to bloom on both the previous year's wood as well as new season growth. This means that the Endless Summer bears glorious puffs of blue or pink-edged blossoms (depending on soil acidity) that rebloom from early summer right through into fall. That's a full six months' worth of color!
BloomStruck Hydrangea: The BloomStruck is one of the newer additions to the Endless Summer collection, but it may be one of the best. BloomStruck Hydrangeas allow you to fine tune the color of its blooms. With the right pH balance, you can have flowers ranging from pink and rose-pink to purple and blue. BloomStrucks are also one of the best hydrangeas for heat tolerance and disease resistance.
Viburnum Opening Day
This new viburnum introduction has a fitting name, as it blooms with large, baseball-sized white flowers right around time for the opening day of baseball season! The large flowers emerge with a tinge of green that slowly turn to bright white. The foliage turns a deep red-purple in the fall, giving great color interest throughout the growing season.