Meadows Farms Nurseries is a family-owned and operated nursery, garden center, and landscaping business serving the greater Washington, D.C. metropolitan area.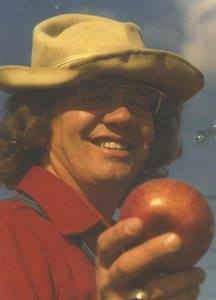 Founded by Bill "The Farmer" Meadows and his wife Betty Meadows in 1960, Meadows Farms grew from a small, roadside produce market in Northern Virginia into the third-largest independent garden center in the country. Now headed by Farmer's son, Jay Meadows, Meadows Farms consists of 17 retail garden centers, a full-service landscaping facility, and a Mosquito Shield franchise.
We are one of the area's largest suppliers of outdoor trees and shrubs, annuals, perennials, and houseplants. Our edibles selection grows each year, providing you a healthy home harvest of the freshest tomatoes, vegetables, fruits, and berries. We also recognize the importance of being stewards of the environment, providing locally grown and sourced native plants and a wide selection of plants for pollinators.
Meadows Farms' Landscape division prides itself on customer service, knowledgeable staff, and follow-up, leading to a high percentage of return customers and referrals. We take pride in the fact that many of our retail nursery customers have become landscape customers over the years. It shows that Meadows Farms provides quality plants and first-rate service to our customers. We also offer a full-service Lawn and Garden Care division, giving our customers access to competent professional lawn and garden maintenance and enhancement.
We want your experience at Meadows Farms to be fun and exciting for the whole family, with regular events and activities each month. Our kids' crafting events are great activities for all ages, and annual activities like our Easter Egg Hunts and Fall Festivals make Meadows Farms a fun and funky place to shop!
Meadows Farms understands our role in our community, and we are proud of our support of great causes and giving something back to the community that supports us. Our annual Alzheimer's Day awareness and Pink Day breast cancer donation drives have donated hundreds of thousands of dollars to help eradicate these terrible diseases. We also offer seasonal fundraising options for local schools, churches, and organizations. Learn more about our community involvement and fundraising.
Visit one of our 17 locations and let us help you plant a little happiness this season. Thank you for being a Meadows Farms person!