The Early Days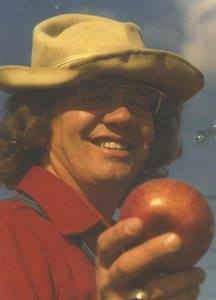 Bill Meadows, known to everyone here as "The Farmer," was born and raised near Beckley, West Virginia, where he married Betty, his childhood sweetheart, and enlisted in the Army. Bill and Betty returned to West Virginia when his enlistment was up and enrolled in Marshall University in Huntington, West Virginia. After receiving their degrees in education, the Meadows' moved to Fairfax County, Virginia, where Betty worked as a librarian and Bill worked as a Physical Education teacher and football coach.
During his ten years of teaching, Bill developed a plan for keeping his students and himself productive during their three-month summer vacation. He would go to the Farmer's Market in Washington, D.C., buying tomatoes his students would then sell door-to-door from little red wagons. The vendors in the markets gave Bill his nickname of the Farmer.
The Farmer and The Farm
Several years into the peddling business, Farmer began setting up roadside markets in the Northern Virginia area, eventually leading to his first permanent produce stand in Sterling, Virginia. The produce business proved to be quite lucrative, so Farmer finally gave up the teaching and coaching he loved so much in favor of being a full-time "Farmer." Betty continued working in the school system, keeping her husband's books in the evenings after work. When it became too big of a job to do part-time, Betty also resigned from her county teaching job to work alongside her husband.
The produce era was short-lived, however. Farmer began to explore other avenues of expanding his product line, including adding a line of nursery stock. When a trucker from the south approached Farmer and asked him to take a distressed load of plants that another nursery had refused, Farmer accepted, working past dark to get the truck unloaded and some rough signs in front of every group. It was a phenomenal weekend, and by Monday morning, with a full till and an empty field, Meadows Farms Nurseries was on the way to being born. Farmer began ordering plant material every week and selling it at a very low mark-up. The following year it was evident that the nursery business was the way to go.
A Philosophy is Born
As Meadows Farms grew in scope as a nursery, garden center, and landscaping business, Farmer developed his unique philosophy based on his many experiences with people he encountered along the way.
Farmer was discouraged by the "tenure" concept that dictated his standing on the ladder in his years of teaching. In the school system, the longer you worked, the more money you were paid. This practice never seemed right to the Farmer, and he determined that if he ever had his own business, he would treat people "right" rather than fair. He believed that there should be no limit to how high a person could rise in the private sector, as long as they were the best at what they did. This view became a vital precept that is the basis for promotions, raises, and leads for landscape designers—the best people make more money.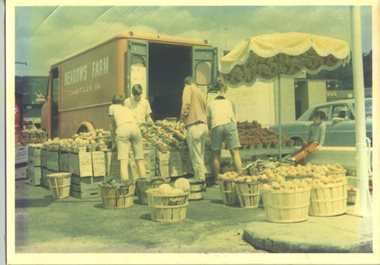 The Farmer always thought it necessary that his employees were courteous and grateful. He had learned that many business people didn't seem to appreciate his business and that clerks and other staffers often neglected to say a simple thank you. Farmer determined this would not be the case with his endeavors and formulated his "Five Star Promise." The Five Star Promise is simply a promise to our customers that all Meadows Farms employees will greet you with a smile, be helpful and courteous, provide a great selection, offer knowledgeable advice, and always say thank you.
Planting a Little Happiness
The Farmer retired from Meadows Farms in 2010, handing the company over to his son and current CEO, Jay Meadows. Under Jay's leadership, Meadows Farms continues to expand into other areas. In 2010, The Great Big Greenhouse in Richmond, Virginia, joined the Meadows Farms fold. In 2019, Meadows Farms expanded into mosquito and tick control, acquiring a Mosquito Shield franchise serving Western Fairfax County and Loudoun County in Virginia.
We thank you for your continued support as we have helped you plant a little happiness over the years. Thank you for being a Meadows Farms person!