Farmer's Extended Warranty Success Package for Trees & Shrubs
Farmer's Extended Warranty
A Success Package for Trees and Shrubs
Receive a 3-Year Warranty by purchasing a tree and shrub success package.*
Includes:
A four-pound bag of Espoma Organic Bio-Tone
A one cubic foot bag of Meadows Farms Premium Planting Mix
A three cubic foot bag of Meadows Farms Shredded Hardwood Mulch
Upgrades for listed products are available. See your local Meadows Farms retail location for details.
*Number of packages needed varies on the amount and size of trees and shrubs purchased. See package requirements below.
Requirements for Warranty Eligibility
Trees & Shrubs
One package covers 12 gallons of plant material.
| Container Size | Packages Needed |
| --- | --- |
| 1-12 Gallons | 1 |
| 13-24 Gallons | 2 |
| 25-36 Gallons | 3 |
| 37-48 Gallons | 4 |
| 49-60 Gallons | 5 |
| Balled & Burlapped | .5 |
| 6-7 foot | .5 |
| 1″ Caliper | .5 |
| Over 1″ Caliper | 1 |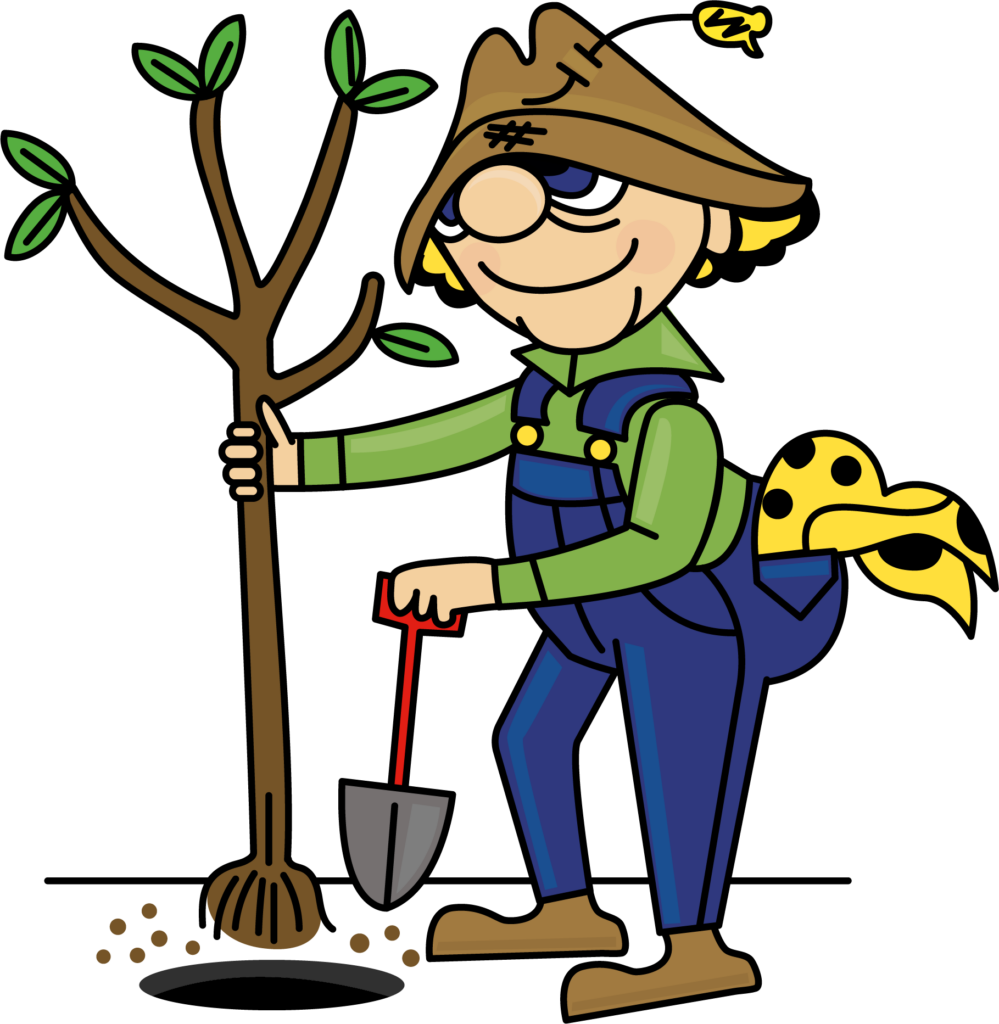 Farmer's Success Package
Terms of Warranty
The dead plant and original receipt must accompany all returns.
This applies to all woody outdoor trees and shrubs planted correctly in the ground. Guaranteed for three full years from the date of purchase.
For dead plants, store credit will be issued for the amount paid. Cash or credit card refunds will not be given on dead plants. All store credits expire one year from the date issued.
Guarantee excludes perennials, sod, annuals, herbs, mums, pansies, houseplants, tropicals, holiday plants, plants kept in containers, purchases made using store credits, and purchases made using a landscape professional's discount. Clearance items are not guaranteed. Guarantees are non-transferable.
How to Plant a Tree
Dig a hole large enough to place 8 to 10 inches of soil below and on all sides of the root system.
Mix 50% existing soil with 50% of Meadows Farms Premium Planting Mix.
Add Espoma Organic's Bio-tone Starter to your soil mixture. Read the package for the amount to use.
Add enough soil mix to the hole so the rootball can be 1/3 higher than the ground level. Remove the plastic container if needed.
Position the tree or shrub in the desired direction.
If in burlap, cut any string and loosen the burlap from the base of the plant.
Fill in the hole with your soil mixture.
Soak the tree and add more soil mixture if needed.
Mulch exposed root system to 3″ depth with Meadows Farms Shredded Hardwood Mulch. Do not allow mulch to rest on the trunk.
Stake as diagrammed.
Watering Instructions
Newly planted plants should be thoroughly soaked two to three times per week for the first four weeks. After this point, plants should be soaked one to two times per week for six months if less than one-half inch of rain falls (excluding December-February).