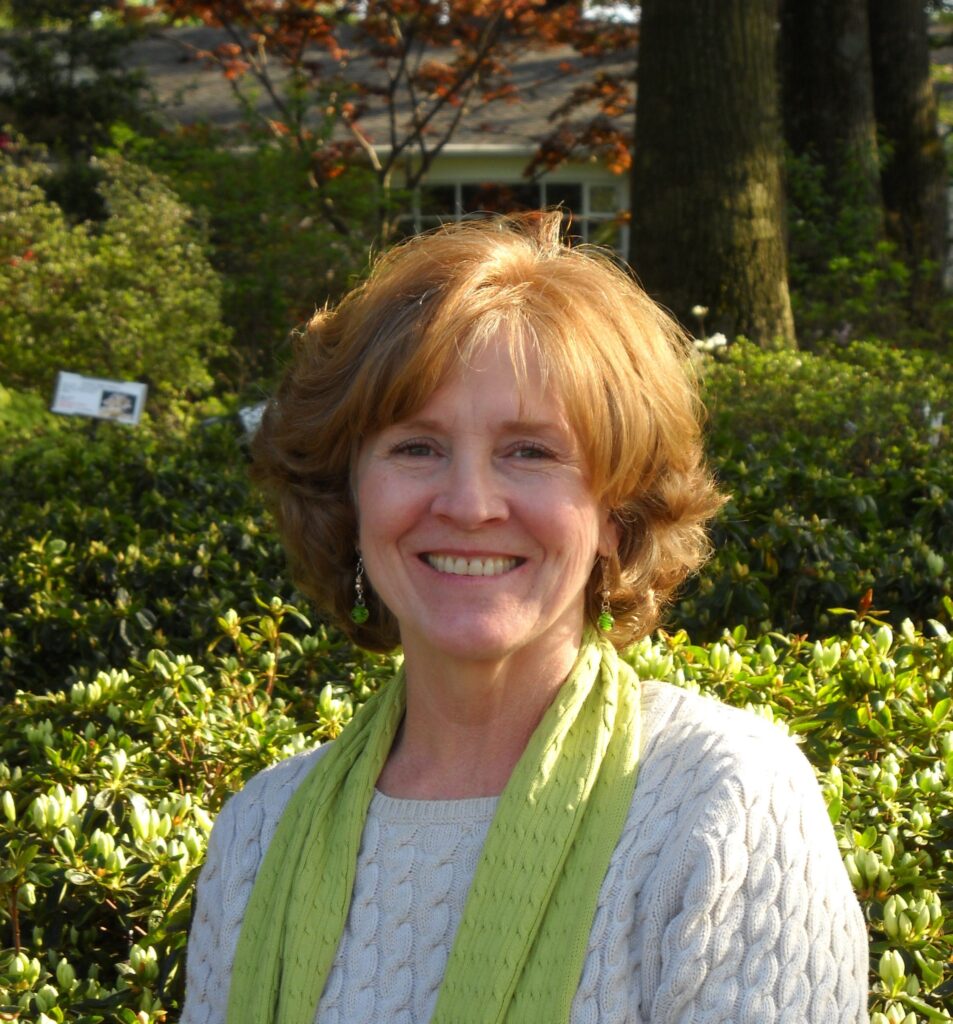 Marjorie looks at garden design as a collaborative process between homeowner and designer. Her goal is to make sure the final product reflects the principles of sound design while adapting to your personal needs and style. She is adept at giving you options and explaining how these reflect maintenance, aesthetics, and budgeting concerns over time.
Her experience with Meadows Farms includes large scale plantings, patios, walkways, decks, ponds, and drainage problems. She is especially familiar with shade gardens and the use of stone, native plants and pollinator gardens.
Marjorie is certified both as a Virginia Landscape Designer and a Virginia Horticulturalist. In addition to a Bachelor's degree in English, Marjorie has earned a postgraduate degree in Landscape Design and Woody Plants from George Washington University and completed more than 20 credits in horticulture at Northern Virginia Community College.
After years of gardening in a shady Arlington yard, she is now developing a sunny garden in Fairfax. When not digging, she enjoys yoga, photography, and travel.