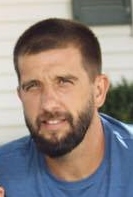 Tim has been active in the landscape design field for more than 20 years, and has worked in the green industry since he was a teenager growing up in Frederick County, MD. He enjoys working with his clients to create outdoor living spaces that are both aesthetically beautiful as well as low-maintenance and sustainable.
Tim graduated from the University of Maryland with a Bachelors degree in Landscape Architecture in 2003, and became a Certified Professional Horticulturalist in the same year. His experience in the installation / maintenance field combined with his formal design education gives him the tools needed to create outstanding landscapes that meet his clients priorities and budgets.
Tim currently lives with his wife and 5 children in his home town, and serves design clients ranging from Frederick County, MD to the Washington D.C beltway. Give him a call to schedule your design consultation today!