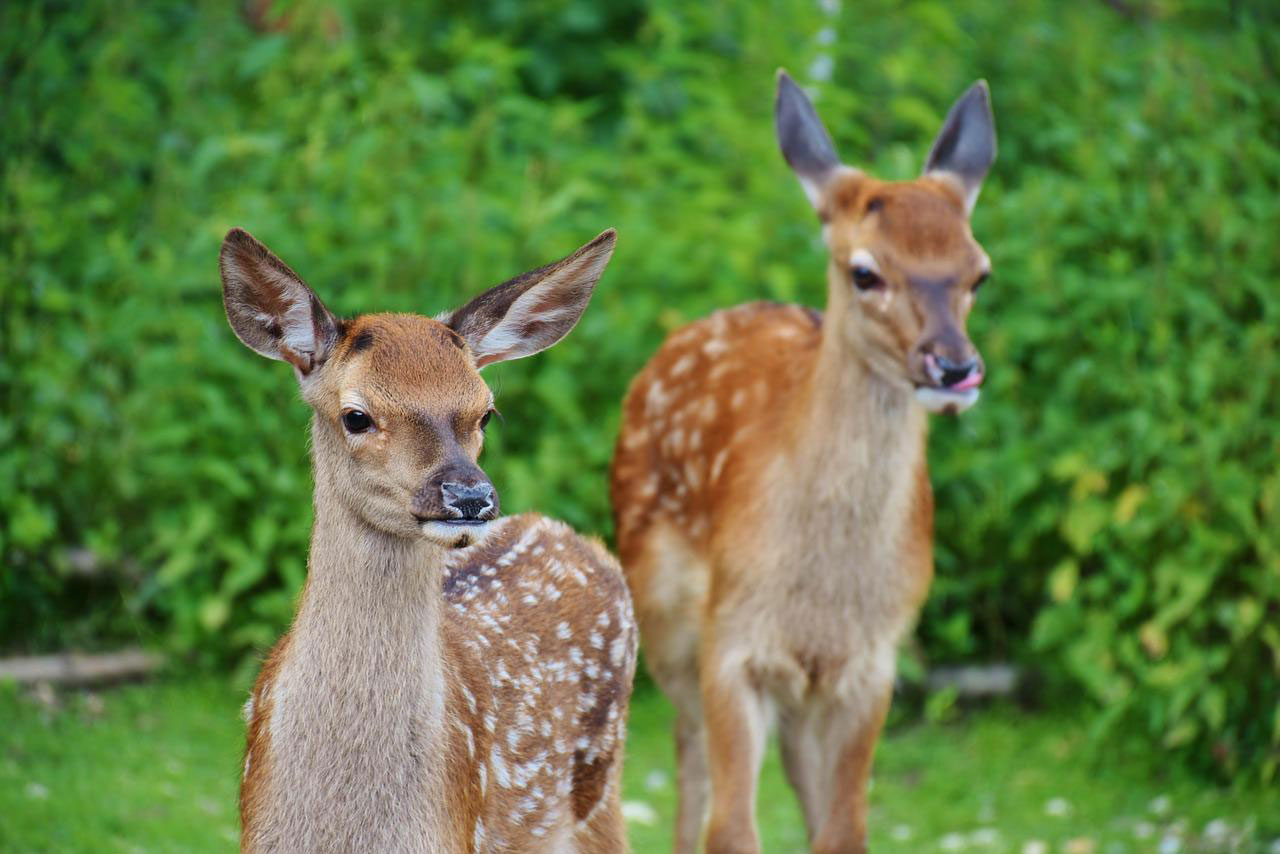 There are many plants that deer don't like to eat, but there are no deer proof plants that deer will not eat. There are a few generalizations that can be made about plants that deer do not like:
Plants with aromatic foliage
Plants with thorns or sharp foliage
Toxic plants
Fuzzy leafed plants
Meadows Farms does offer a deer proofing service through our Lawn Care division as well as carry many different products including organics at our Garden Centers to deter deer. All these are a humane solution to potential deer damage.
The following is a selection of plants that are rarely damaged or seldom severely damaged
Deer Resistant Trees
Arborvitae, Green Giant
Arborvitae, Zebrina
Amelanchier
Birch, River
Beech
Cedar, Blue Atlas & Weeping
Cherry, Flowering varieties
Cypress, Hinoki
Dogwood, varieties
Gum, Sweet
Gum, Black
Holly, American
Holly, Nellie Stevens
Honey Locust
Magnolias, Sweetbay
Magnolia, Royal Star
Magnolia, Saucer varieties
Oaks, varieties
Pine, Black
Pine, White
Redbud varieties
Spruce, Colorado
Spruce, Dwarf Alberta
Sycamore
Zelkova
Shrubs
Althea (Rose of Sharon)
Barberry varieties
Boxwood varieties
Butterfly Bush
Caryopteris
Clethra
Cotoneaster varieties
Cypress, Goldthread
Dogwood, Red Twig
Forsythia
Holly, Inkberry
Lilac varieties
Nandina varieties
Pieris Japonica
Spirea varieties
Vitex varieties
Perennials
Achillea
Agastache
Aquilegia
Baptisia
Coreopsis
Dianthus
Dicentra
Digitalis
Echinacea
Eupatorium
Euphorbia
Ferns
Gaillardia
Geum
Grasses
Helleborus
Heuchera
Iris
Lavender
Monarda
Nepeta
Peony
Pulmonaria
Stachys
Annuals
Ageratum
Cleome
Coleus
Dianthus
Dusty Miller
Gomphrena
Marigold
Nicotiana
Salvia
Snapdragon
Verbena
Vinca
Zinnia
This list is hardly comprehensive, and you might experience different results. Deer have a notorious reputation for being poor readers, therefore, plants that are not thorny, distasteful or smelly might be considered fair game for dinner!