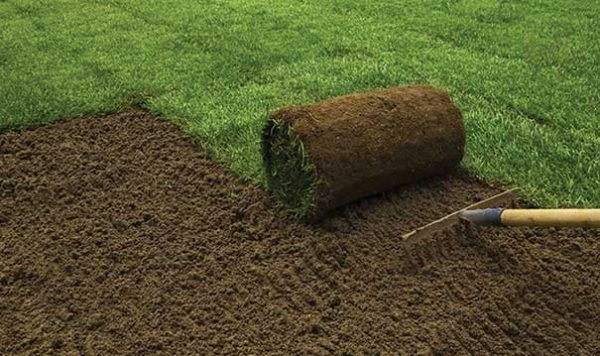 Meadows Farms Nurseries stocks fresh certified fescue sod. We receive new pallets of sod every week during the spring growing season. For large orders of sod visit or call your nearest Meadows Farms location and we will be happy to make a special order. Our sod is delivered from local sod farms.
Prepare Soil for New Sod
Remove all debris and vegetation from planting area
Add 1-2″ of Bloom Soil (Bloom Soil covers approximately 300 square feet 1″ deep)
Rototill Bloom Soil into soil
Rake smooth
Lay your new sod on the prepared soil. When laying sod you need to keep the seams very close together. On a slope lay the sod so that the seams are running across the slope.
Maintaining Sod
Keep sod wet until established
Fertilize with Pennington Lawn Starter
Mow sod when it has grown 2-3″
During the first summer, sod will need at least one inch of water per week
Sod Measurements
Our sod is sold in ten square foot rolls.