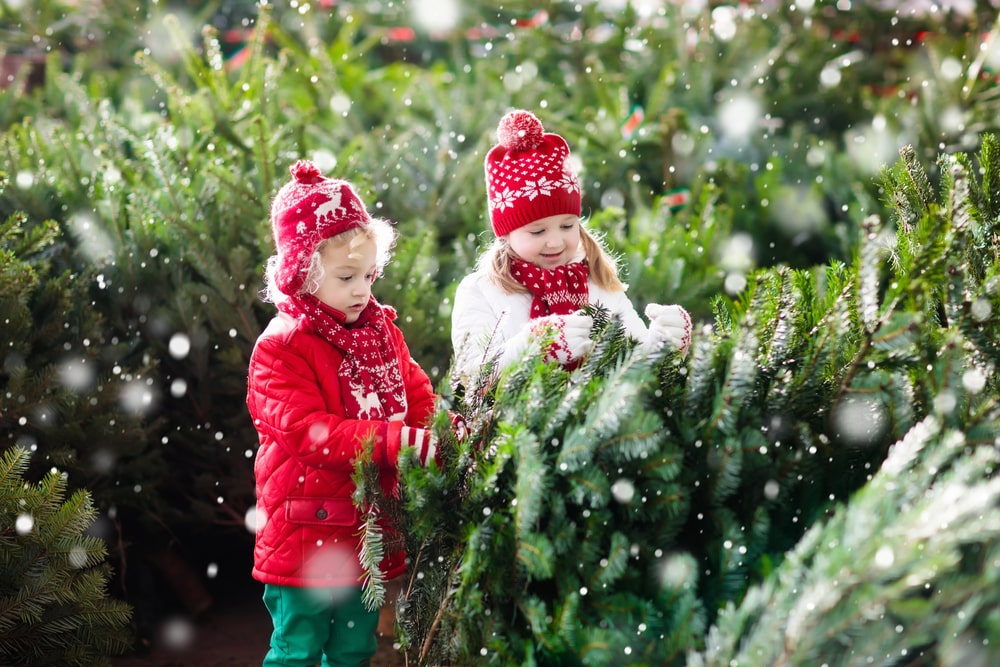 The Christmas tree is one of the focal points of your Christmas decorations. It's the place where you gather with family on Christmas morning to open presents and enjoy each other's company. Buying a Christmas tree can be an overwhelming process. One of the choices you'll have to make is whether to go with a fresh, live Christmas tree or an artificial tree. Meadows Farms always prefers real trees to artificial, and we'd like to share six reasons why you should go real this holiday season.
1. Real Trees Change Carbon Dioxide Into Oxygen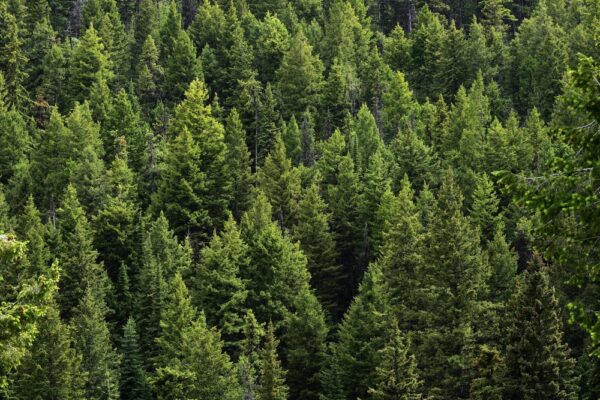 Real Christmas trees consume carbon dioxide and produce oxygen through photosynthesis. Once real Christmas trees are disposed of, either by chipping, burning or decomposition, this carbon dioxide is released back into the atmosphere to be consumed by other plants. These trees do not create new carbon dioxide, making them carbon neutral. Conversely, petroleum products used for artificial trees add more carbon dioxide into the atmosphere once disposed of. A Canadian environmental consulting firm found that real Christmas trees contain a carbon balance of +24 Kg (53 lbs.) while artificial Christmas trees carry a carbon balance of +48 Kg (106 lbs.), double its live counterpart.1
2. Real Trees Provide Habitats for Animals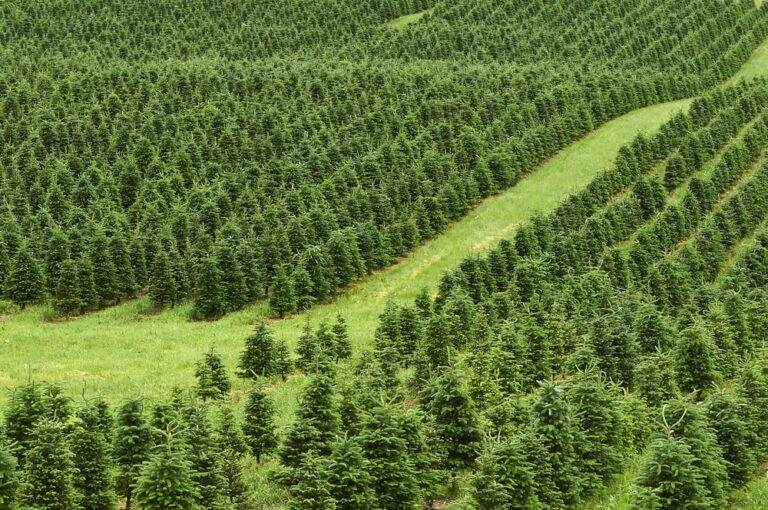 Growing Christmas trees is a significant business that requires a lot of green space. According to the National Christmas Tree Association, there are approximately 25-30 million Christmas trees sold nationwide each year. Tree farms grow over 350 million trees over 350,000 acres of land across the United States to supply the demand. With an average growing time of 7 years, that's a lot of green space for local birds, insects, and wildlife to call home.
3. Real Trees are Sustainable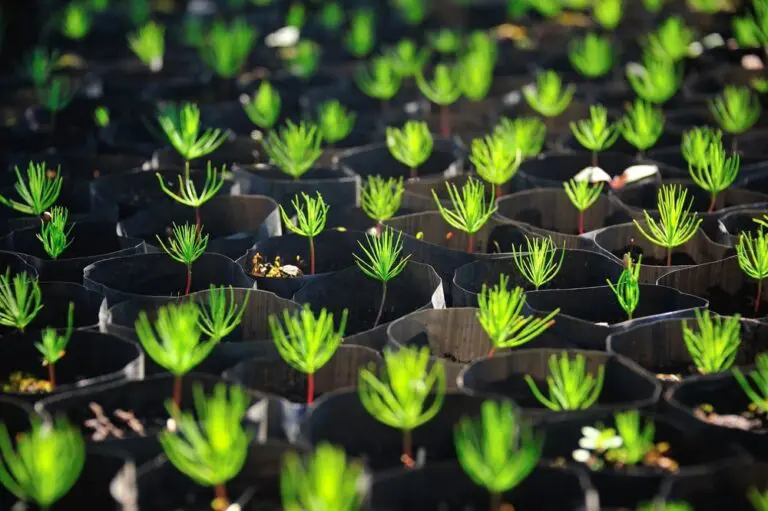 In a New York Times article in 2010, botanist and professor Clint Springer stated that: "You're not doing any harm by cutting down a Christmas tree. A lot of people think artificial is better because you're preserving the life of a tree. But in this case, you've got a crop that is being raised for that purpose."2 Almost all harvested Christmas trees come from tree farms, not from forests. Once harvested, farmers replace each tree with 1 to 3 seedlings the following spring in preparation for future harvests.
4. Real Trees are Biodegradable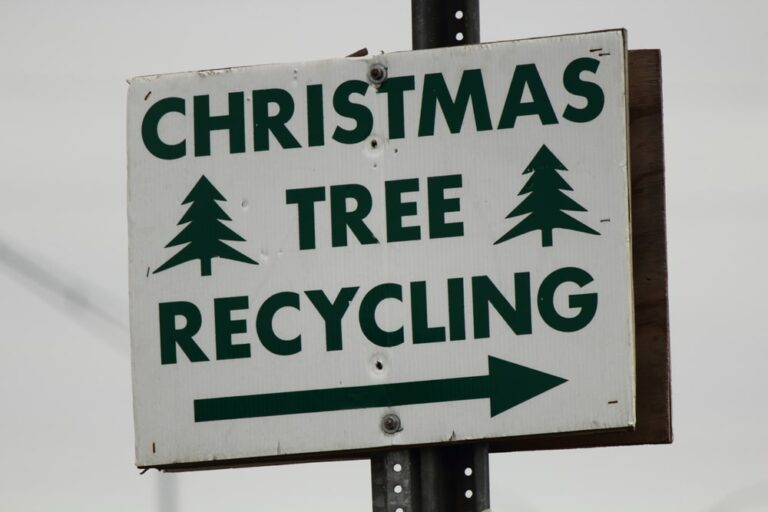 It's easy to recycle real Christmas trees after the holiday season. Many towns and cities provide recycling programs to mulch Christmas trees. This mulch is great for use in landscape and gardening projects. Christmas trees converted into wood chips serve a variety of purposes, including playground cover, hiking trails, and even for beach erosion prevention. Artificial trees, made with metal and PVC, do not degrade when disposed of by homeowners. Though you can reuse an artificial tree for multiple years, they will eventually need discarding. Once discarded, they can sit in landfills indefinitely.3
5. Real Trees Help Beautify the Landscape
A new trend in Christmas trees is to purchase a live tree with a burlap-wrapped root ball for a Christmas tree. Live, uncut Christmas trees can last in the home anywhere from 10 days to up to two weeks. You can then plant your Christmas tree outside after the holiday season. Since frozen ground may be an issue, select your planting spot when you bring the tree home. Dig the hole at that time and place the removed soil in a container that you can store in your garage or other insulated areas. When you're ready to plant the tree, place it in the pre-dug hole and use the leftover soil to fill the hole back in. You'll then be able to enjoy your family Christmas tree for years to come. Meadows Farms has a great selection of live evergreens available this holiday season if you'd like to try this yourself.
6. Real Trees Provide Local Jobs
According to the National Christmas Tree Association, over 15,000 farms are growing Christmas trees across the United States, and these farms employ over 100,000 full and part-time employees in this industry. On the other hand, China produces over 80% of artificial trees worldwide, adding no benefit to the local job market.4 Local nurseries like Meadows Farms and independent Christmas tree stands employ hundreds of people throughout the Christmas season to keep up with tree demand. In our business especially, many of these employees who like working in the great outdoors transition over to laborers during the spring season as well.
Footnotes
1. Which Christmas tree is better for the environment – real or artificial?
2. How Green Is Your Artificial Christmas Tree? You Might Be Surprised
3. Real vs. Artificial Christmas Trees
4. National Christmas Tree Association Quick Tree Facts