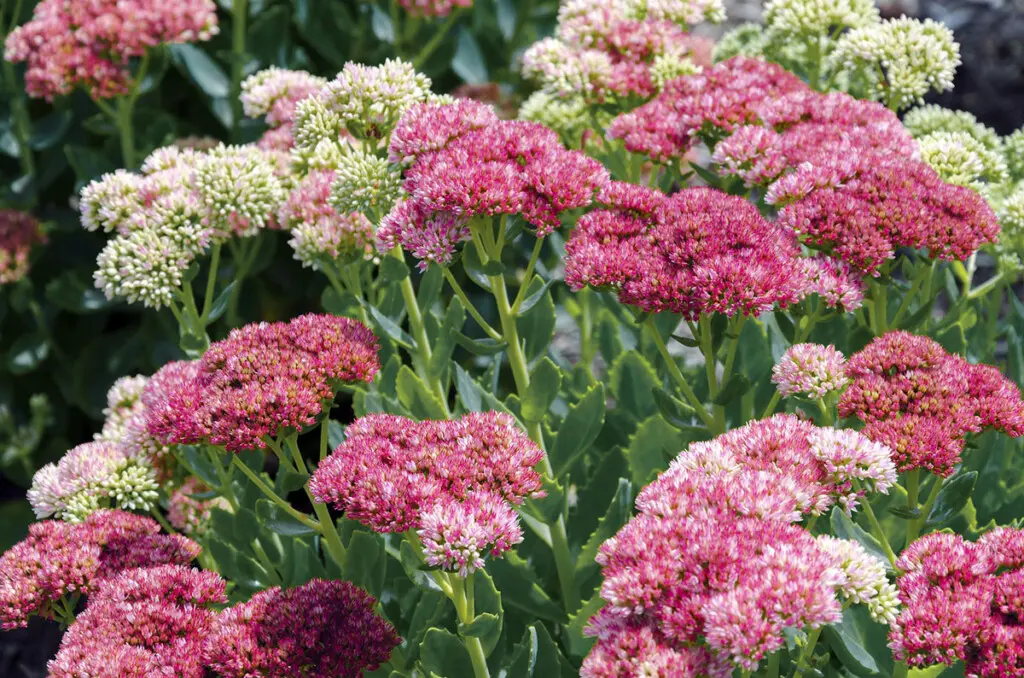 There are many varieties of sedum (also known as stonecrops) that are excellent summer perennials. Sedum is a large genus of flowering plants in the family Crassulaceae which have succulent leaves. These succulent leaves are great for holding moisture and require very little water once established. For this reason, sedum performs excellently in full sun locations and thrive through the dry heat of the summer.
Sedum has become a very versatile perennial in the landscape due to the diverse growing habits of these sun-loving plants. There are groundcover varieties that grow only a few inches in height and are perfect for rock gardens. Some of these varieties endure foot traffic as well and work wonderfully in between rock pavers or planted down winding pathways. Most of the low growing sedum bloom in the spring or summer. The taller varieties of sedum work well as border perennials or can be planted in groups to give a mass effect to your plantings. The taller, upright varieties of sedum typically develop large flower heads in mid-summer and bloom from late-summer through fall. All varieties of sedum require well-drained soil and are extremely drought tolerant.
Sedums are an easy perennial for even the novice gardener to grow. They are very low maintenance, requiring virtually no pruning to shape. They make great cut flowers, attract butterflies, and are a great addition to any landscape. You will be able to find the right sedum for any sunny spot in your yard, as Meadows Farms carries many different varieties of groundcover and upright sedums.
Varieties
Below is just a small sampling of varieties of sedum carried by Meadows Farms. Please note that not all locations carry every variety so please contact your local Meadows Farms garden center for availability of these and other varieties.