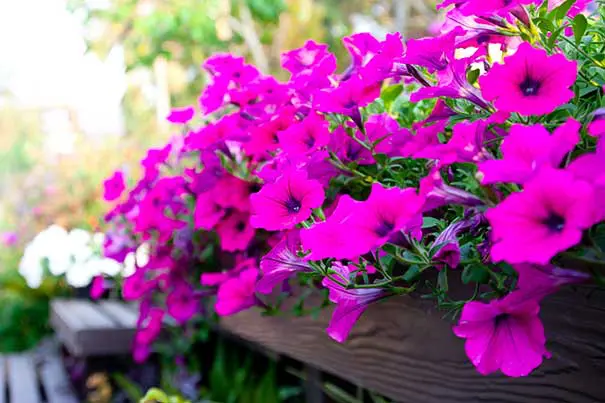 The nation's # 1 groundcover annual!
Wave Petunias were introduced in 1995 by Ball Seed. They have grown in popularity due to their tremendous performance in the landscape. The Waves come in a full range of colors: pink, rose, purple, white, red, blue, and misty lilac. The breeders have also come up with some very good mixes as well.
The Wave Petunias are very versatile. They not only provide a spectacular groundcover, they are fantastic in hanging baskets and mixed containers. Wave Petunias are a vigorous grower that can spread to cover a three-foot area very quickly, and their profuse blooming habit will give eye-catching color from spring until the late fall freeze. They are drought tolerant and love the hot weather that our summers bring to us each year.